Join us at the Godly Play Open House on Sunday, September 28 to meet Rachel Johnston, our new Godly Play teacher.  Rachel has joined the staf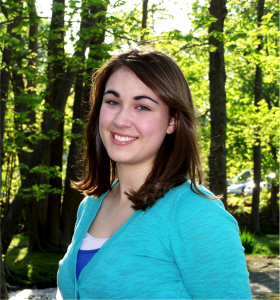 f at St. John's as the coordinator for our Godly Play program this year. She  graduated from Harvard College in 2014 with a degree in History and Literature with a focus on ecclesiology. At Harvard, she was active in the Episcopal Chaplaincy community. A Massachusetts native, she currently resides in Framingham and works as the Outreach Director for Boston City Singers, a nonprofit children's chorus. In her spare time, she enjoys cycling, turning her apartment balcony into a vegetable garden, and reading memoirs.
The Open House begins at 9 am on September 28, and refreshments will be served. Children will then be welcome to stay for our regular program, which begins at 9:45 am.