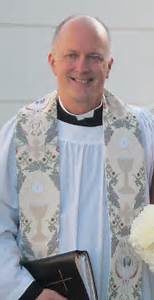 If you are in need of the services of a priest during our rector's sabbatical, please contact our Senior Warden, Douglas Heim, at: stjohnswardens02129@gmail.com
or by phone at: 860-978-2338.
For the months of  September and October, the Rev. Luther Zeigler will be our part-time sabbatical supply priest. He will be with us on alternate Sundays as well as once a week in the office. During the month of August, worship will be led by our priest associates, and other clergy providing supply.
For the last six years, Luther was the Episcopal Chaplain to Harvard University. He completed his work there this spring. Among the students for whom he was both a pastor and mentor are Emily Garcia and Rachel Pfost. Luther currently serves as the priest at  Emmanuel Church in Manchester by the Sea, a seasonal parish, and will be there through Labor Day
You can learn more about Luther by visiting this page of Emmanuel Church's website:
http://www.emmanuelmanchester.org/?page_id=123