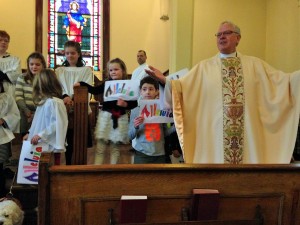 Check the "Featured Posts" below for the full schedule of our Holy Week and Easter Services.
Welcome to St. John's. We hope you will get a glimpse of our life together here. We are a community whose life and purpose is shaped by the love of God, the call of Jesus Christ, and the power of the Holy Spirit. A vital presence in our city since 1840, we are grounded in our neighborhood while drawing friends and members from well beyond Charlestown. We cherish the gifts of members who have been here all their lives, and take delight in all the gifts that the newest among us share.
So do discover something about us here on the website. But discover even more about who we are and what God may intend for you by joining us in our worship, our work, and our witness.